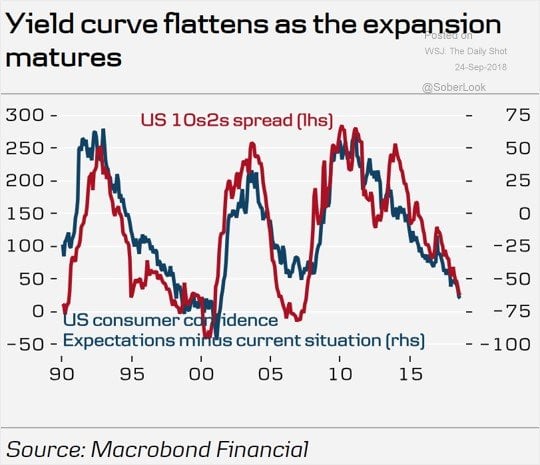 …and recent slowing in global growth…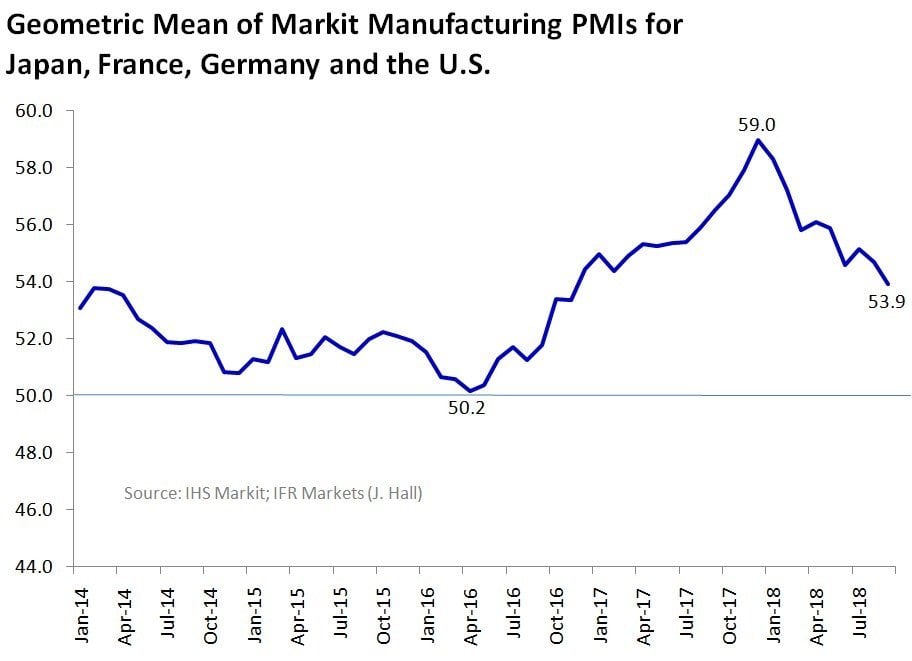 …and in U.S. growth…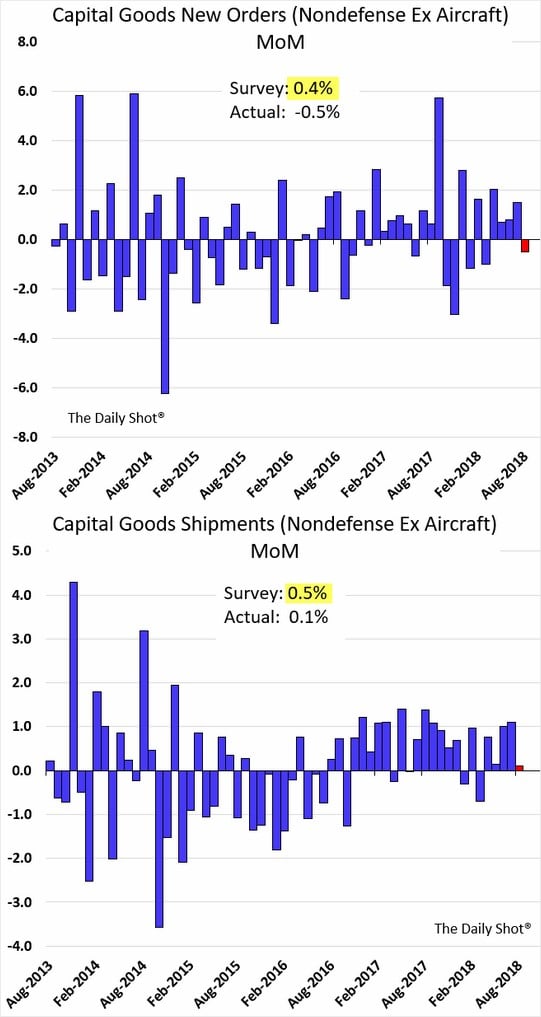 …and ongoing trade wars…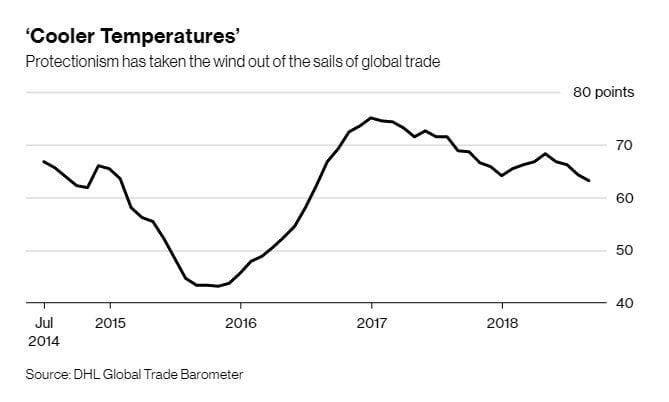 …are indicative of a looming economic slowdown, while a pick-up in inflation and the aforementioned budget deficit may mean rates continue to rise, thereby compressing profit margins and increasing corporate defaults, and indeed Q3 earnings guidance has had the highest percentage of negative revisions since early 2016. Yes, Q2 earnings came in very strong, but nearly all of that was derived from a significantly lower corporate tax rate and share-count reductions via buybacks, neither of which are a formula for sustainable earnings growth. Stocks should soon begin pricing in 2019 earnings and compared to 2018—unlike 2018 vs 2017—they won't be advantaged by year-over-year tax cuts, making for much tougher comps. Additionally, the percentage of U.S. household wealth allocated to stocks is the second-highest ever—topped only at the height of the internet bubble, while September selling by corporate insiders hit the highest level in a decade. Thus, I continue to believe that the catalysts are here for the high-multiple stock party to end.
Thus we remain short the small-cap Russell 2000 (via IWM), which—despite this year's tax cuts and fiscal stimulus—still has a trailing GAAP PE of nearly 59. As noted last month, I'd far prefer to be buying microcap companies than shorting them, but I'm a deep-value guy and in this environment I'm just not seeing any deep (or even shallow) value out there. When it returns we'll be the guys with the lowball bids that are suddenly getting filled.
For more trends in fixed income, visit the Advisor Solutions Channel.