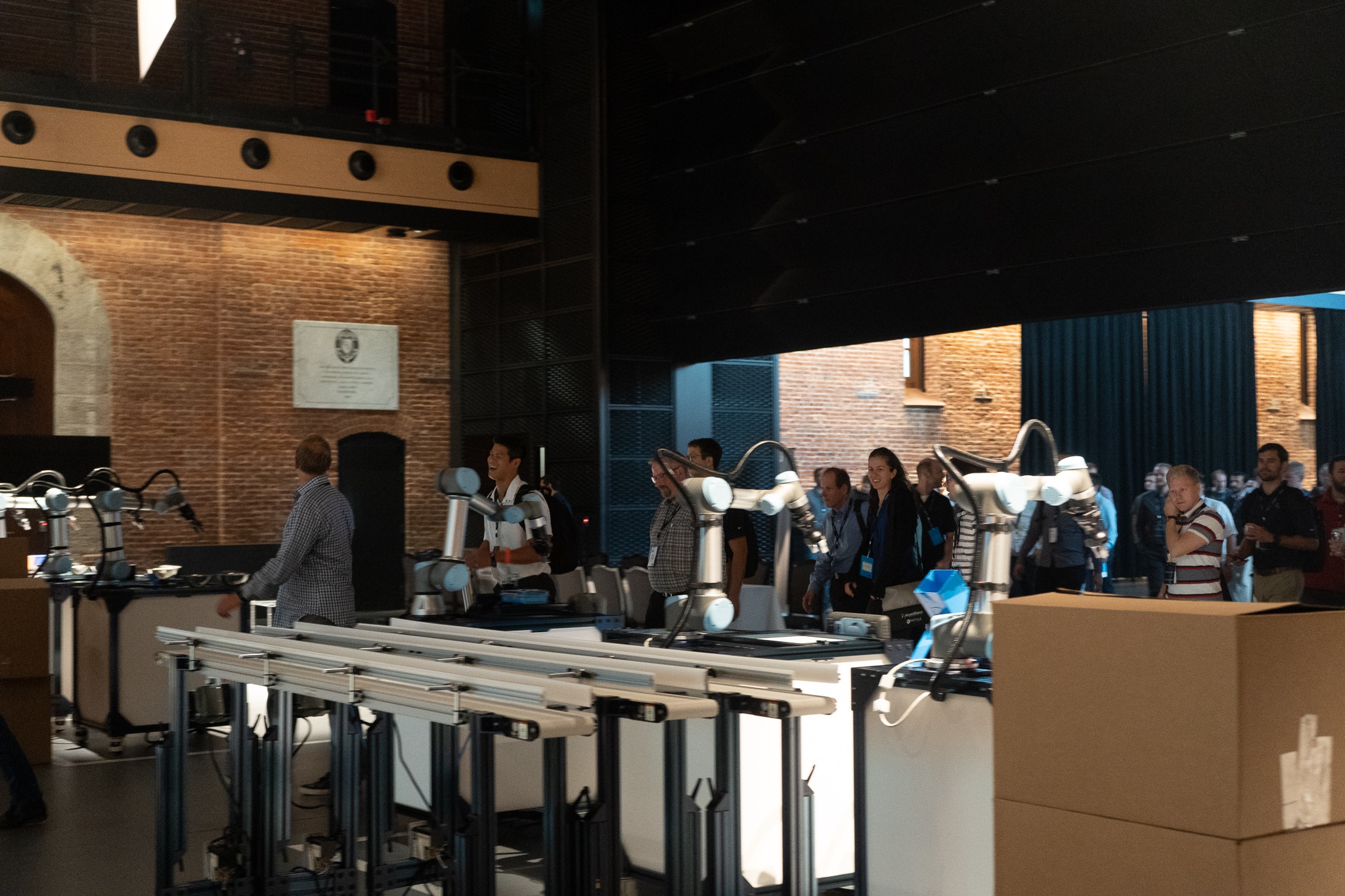 One of the great things we've noticed this year is that the lean robotics framework has not just been a theory. The teams have truly integrated it into their production during the technical challenge.
As Ryan Weaver from Axis New England told us:
"I said to my team 'Let's just Start Production Fast. Let's just get something made, and then we'll know what to troubleshoot and optimize.'

I told them 'Let's just get one kit made and then we can figure it out from there.'"
It's lean robotics in action. And it works really well!
The Challenges: It's Not Just About Winning
Earlier today we revealed the winners of the two challenges that we set our attendees here at RUC: the sales challenge and the technical challenge.
Click here to find out which teams won and why they won.
But, it's not all about winning with the challenges. All of the teams have really learned a lot from doing the challenges.
For one thing, they have learned how to use the amazing new cobot technology that is available to businesses right now: the UR e-Series robots that Mark Kahwati introduced and all of the new Robotiq products that Jean-Philippe introduced.
More importantly, they also learned how to solve customer problems with these products and implement solutions quickly using the lean robotics framework.
It's Time to Pack Up and Go Home for the Weekend
What a week it has been! After last night's late night, we really are exhausted.
But, we can't start our weekend until we pack up and get all these robots out of here!
Come on everybody! Lend a hand!
It's time to get packing.
We can't wait until the next Robotiq User Conference!
For more trends in robotics and artificial intelligence, visit the Robotics & AI Channel.