Overview
Title: Top Yield Maximization Strategies for Your Portfolio
Date: Tuesday, July 24, 2018
Time: 02:00 PM Eastern Daylight Time
Duration: 1 hour
---
Summary
High-yield bonds have gone mainstream and are seen as a core component in many fixed-income investor's tool kit to enhance and diversify a traditional portfolio. In this upcoming webcast, FlexShares and ETF Trends will consider the potential benefits of high-yield debt and outline ways an advisor may incorporate these investments into their portfolios.
Join Tom Lydon, Editor and Publisher of ETF Trends, as he moderates this discussion on:
The evolution of high-yield bond investing
How speculative-grade debt has transformed into a dynamic, competitive marketplace
The impact of Federal Reserve monetary policies
How fixed-income investors can move toward a yield maximization strategy with high-yield bonds

No longer accepted for one hour of CFP/CIMA CE credit for live and on-demand attendees
CFA Institute members are encouraged to self-document their continuing professional development activities in their online CE tracker. 
Speakers
Mark Carlson, CFA
Senior Investment Strategist
FlexShares Exchange Traded Funds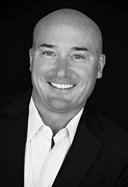 Tom Lydon
Editor and Publisher
ETF Trends
This complimentary webcast is for financial professionals only and is closed to the public.
Before investing, carefully consider the FlexShares investment objectives, risks, charges and expenses. This and other information is in the prospectus and a summary prospectus, copies of which may be obtained by visiting www.flexshares.com. Read the prospectus carefully before you invest. Foreside Fund Services, LLC, distributor.
An investment in FlexShares is subject to numerous risks, including possible loss of principal. An investment in FlexShares is subject to numerous risks, including possible loss of principal. Fund returns may not match the return of the respective indexes. The Funds are subject to the following principal risks: asset class; authorized participant; calculation methodology; concentration; corporate bond; counterparty, credit; debt extension; derivatives; financial sector; high portfolio turnover; income; inflation; interest rate/maturity; issuer; liquidity; management; market; market trading; mortgage-backed pass-through securities; non-diversification; non-U.S. issuer; passive investment; prepayment; securities lending; tracking error; U.S. government securities; U.S. issuer; and valuation risk. A full description of risks is in the prospectus.
High-yield bonds have a higher risk of default or other adverse credit events, but have the potential to pay higher earnings over investment grade bonds. The higher risk of default, or the inability of the creditor to repay its debt, is the primary reason for the higher interest rates on high-yield bonds.