Overview
Title: SPY: An Innovation that Sparked a Revolution
Date: Thursday, February 22, 2018
Time: 02:00 PM Eastern Standard Time
Duration: 1 hour
---
Summary
Twenty-five years ago, State Street Global Advisors came out with the little known SPDR® S&P 500® ETF (SPY). Since then, the ETF industry has evolved with  ground-breaking innovative products and ushered in a new era in investment management for investors, financial advisors and institutions around the world. Fast forward to today, State Street Global Advisors and ETF Trends celebrate the 25th anniversary of the S&P 500 ETF stalwart, look at how SPY fundamentally changed the way many investors view the markets and outline what is in store for the next 25 years.
Join Tom Lydon, Editor and Publisher of ETF Trends, as he moderates a discussion on:
A history of the SPDR S&P 500 ETF
The bumps and turns the ETF industry had to endure over the past 25 years
How ETFs have changed the way investors and advisors invest
Considerations and benefits when investing in ETFs
Best practices financial advisors can take in crafting a diversified ETF portfolio
What the next 25 years of innovation hold for the ETF industry

No longer accepted for one hour of CFP/CIMA CE credit for live and on-demand attendees
CFA Institute members are encouraged to self-document their continuing professional development activities in their online CE tracker. 
Speakers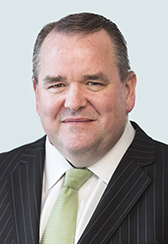 Jim Ross
Executive Vice President of State Street Global Advisors
Chairman of Global SPDR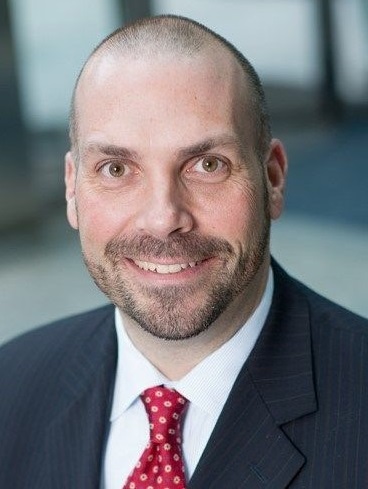 Noel Archard, CFA
Global Head of SPDR Product
State Street Global Advisors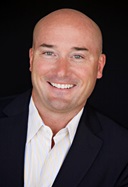 Tom Lydon
Editor and Publisher
ETF Trends
DISCLOSURE:
For Investment Professional Use Only. Not for Public Use.
Important Risk Information
Investing involves risk including the risk of loss of principal.
The information provided does not constitute investment advice and it should not be relied on as such. It should not be considered a solicitation to buy or an offer to sell a security. It does not take into account any investor's particular investment objectives, strategies, tax status or investment horizon. You should consult your tax and financial advisor.
ETFs trade like stocks, are subject to investment risk, fluctuate in market value and may trade at prices above or below the ETFs' net asset value. Brokerage commissions and ETF expenses will reduce returns.
Diversification does not ensure a profit or guarantee against loss.
While the shares of ETFs are tradable on secondary markets, they may not readily trade in all market conditions and may trade at significant discounts in periods of market stress.
Equity securities may fluctuate in value in response to the activities of individual companies and general market and economic conditions.
State Street Global Advisors and SSGA are registered trademarks of State Street Corporation.
Standard & Poor's, S&P and SPDR are registered trademarks of Standard & Poor's Financial Services LLC, a division of S&P Global ("S&P"); Dow Jones is a registered trademark of Dow Jones Trademark Holdings LLC (Dow Jones); and these trademarks have been licensed for use by S&P Dow Jones Indices LLC (SPDJI) and sublicensed for certain purposes by State Street Corporation. State Street Corporation's financial products are not sponsored, endorsed, sold or promoted by SPDJI, Dow Jones, S&P, their respective affiliates and third party licensors and none of such parties make any representation regarding the advisability of investing in such product(s) nor do they have any liability in relation thereto, including for any errors, omissions, or interruptions of any index.
ALPS Distributors, Inc., member FINRA, is distributor for SPDR S&P 500, a unit investment trust. ALPS Distributors, Inc. is not affiliated with State Street Global Advisors Funds Distributors, LLC.
Before investing, consider the fund's investment objectives, risks, charges and expenses. To obtain a prospectus or summary prospectus which contains this and other information, call 866.929.6593 or visit spdrs.com. Read it carefully.
© 2018 State Street Corporation. All Rights Reserved.
State Street Global Advisors Funds Distributors, LLC, One Lincoln Street, Boston, MA 02111
State Street Global Advisors Funds Distributors, LLC is not affiliated with ETF Trends.
Not FDIC Insured – No Bank Guarantee – May Lose Value
2009315.1.1.NA.INST
Exp. Date: 2/28/2019
SPD001572