Overview
Title: The New Economy is Trending Towards Innovation
Date: Thursday, June 28, 2018
Time: 02:00 PM Eastern Daylight Time
Duration: 1 hour
---
Summary
We are currently in the midst of a Fourth Industrial Revolution as innovative advancements in various industries and sectors reshape our economy and the way we live. Join State Street Global Advisors, Kensho Technologies, Edelman Financial Services,and ETF Trends in this upcoming webinar as we look to potential growth opportunities in the century ahead and consider an investment strategy that will stay ahead of the curve.
Tom Lydon, Editor and Publisher of ETF Trends moderates a discussion on:
The evolution of sector investing from traditional GICS®sectors
Thematic investment opportunities today and in the years ahead
Kensho's indexmethodology and how it captures the technological shifts of our modern economy
What investors should be aware of with innovative technologies and how they may impact a portfolio
How financial advisors can incorporate thematic investing into a diversified investment portfolio

No longer accepted for one hour of CFP/CIMA CE credit for live and on-demand attendees
CFA Institute members are encouraged to self-document their continuing professional development activities in their online CE tracker. 
Speakers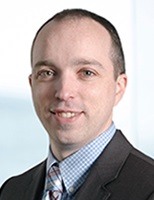 Matthew Bartolini
Head of SPDR® Americas Research
State Street Global Advisors
John van Moyland
Head of Financial Products
Kensho Technologies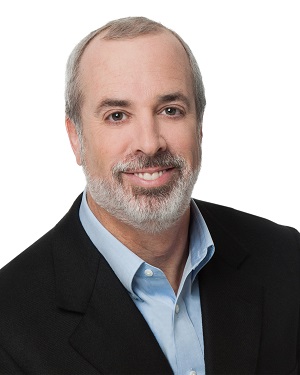 Ric Edelman
Executive Chairman
Edelman Chairman Services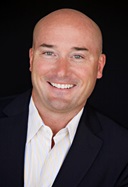 Tom Lydon
Editor and Publisher
ETF Trends

For Investment Professional Use Only. Not for Public Use.
Important Risk Information
Investing involves risk including the risk of loss of principal.
The information provided does not constitute investment advice and it should not be relied on as such. It should not be considered a solicitation to buy or an offer to sell a security. It does not take into account any investor's particular investment objectives, strategies, tax status or investment horizon. You should consult your tax and financial advisor.
ETFs trade like stocks, are subject to investment risk, fluctuate in market value and may trade at prices above or below the ETFs' net asset value. Brokerage commissions and ETF expenses will reduce returns.
Diversification does not ensure a profit or guarantee against loss.
While the shares of ETFs are tradable on secondary markets, they may not readily trade in all market conditions and may trade at significant discounts in periods of market stress.
Equity securities may fluctuate in value in response to the activities of individual companies and general market and economic conditions.
State Street Global Advisors and SSGA are registered trademarks of State Street Corporation.
KENSHO© is a registered service mark of Kensho Technologies Inc. ("Kensho"), and all Kensho financial indices in the Kensho New Economies© family and such indices' corresponding service marks have been licensed by the Licensee in connection with the SPDR Kensho Intelligent Structures ETF, SPDR Kensho Smart Mobility ETF and SPDR Kensho Future Security ETF (collectively, the "SPDR ETFs"). The SPDR ETFs are not marketed, sold, or sponsored by Kensho, Kensho's affiliates, or Kensho's third party licensors.
Standard & Poor's, S&P and SPDR are registered trademarks of Standard & Poor's Financial Services LLC, a division of S&P Global ("S&P"); Dow Jones is a registered trademark of Dow Jones Trademark Holdings LLC (Dow Jones); and these trademarks have been licensed for use by S&P Dow Jones Indices LLC (SPDJI) and sublicensed for certain purposes by State Street Corporation. State Street Corporation's financial products are not sponsored, endorsed, sold or promoted by SPDJI, Dow Jones, S&P, their respective affiliates and third party licensors and none of such parties make any representation regarding the advisability of investing in such product(s) nor do they have any liability in relation thereto, including for any errors, omissions, or interruptions of any index.

Before investing, consider the fund's investment objectives, risks, charges and expenses. To obtain a prospectus or summary prospectus which contains this and other information, call 866.929.6593 or visit spdrs.com. Read it carefully.
© 2018 State Street Corporation. All Rights Reserved.
State Street Global Advisors Funds Distributors, LLC, One Iron Street, Boston, MA 02210
State Street Global Advisors Funds Distributors, LLC is not affiliated with ETF Trends.
Not FDIC Insured – No Bank Guarantee – May Lose Value
2131422.1.1.NA.INST
Exp. Date: 6/30/2019