Overview
Title: Is Now the Time to Consider a Different Kind of Gold ETF?
Date: Tuesday, August 22, 2017
Time: 02:00 PM Eastern Daylight Time
Duration: 1 hour
---
Summary
The gold mining industry has experienced a bumpy ride alongside the precious metals market. However, investors may smooth out the ride through a targeted strategy that hones in on high-quality, well-managed gold producers with a proven track record of sustainable profitability even when bullion loses its luster. U.S. Global and ETF Trends will evaluate the gold mining industry and consider an alternative strategy that emphasizes North American royalty and streaming companies that could act as a smarter play on the metals and mining space.
Join U.S. Global Investors and ETF Trends as they take a look at the potentially bright signs ahead for the gold industry and discuss:
An overview of the gold market and the precious metals mining space
Risks associated with a traditional market capitalization-weighted gold mining strategy
What factors help decide quality when scrutinizing gold miners
Why royalty and streaming companies may be considered the smart money of the miners industry
How financial advisors can incorporate an alternative gold miner strategy into a portfolio

No longer accepted for one hour of CFP/CIMA CE credit for live and on-demand attendees
ETF Trends is registered with CFA Institute as an Approved Provider of continuing education programs for CFA members (For live webcast only)
Speakers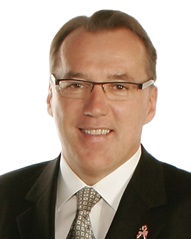 Frank Holmes
CEO and Chief Investment Officer
U.S. Global Investors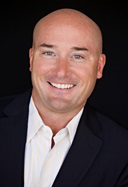 Tom Lydon
Editor and Publisher
ETF Trends
ETF Trends publisher Tom Lydon is on the board of U.S. Global Investors.
Investing involves risk, including the possible loss of principal.
For more information on the U.S. Global GO GOLD and Precious Metal Miners ETF download a prospectus here.
Gold, precious metals, and precious minerals companies may be susceptible to adverse economic, political or regulatory developments, and may be subject to substantial price fluctuations over short periods of time.
Distributed by Quasar Distributors, LLC. U.S. Global Investors is the investment adviser to GOAU.