A Precipitous Pullback? How to Prepare Your Portfolio
Where can investors turn with equity market trading near record highs and bond yields near historic lows? Explore how we think a third alternative – ASYMmetric returns – may be to able help de-risk your portfolios.
In this upcoming webcast, ASYMmetric ETFs and ETF Trends will outline a quantitative investment strategy that seeks to produce ASYMmetric returns – which we define as the ability to make money in bear markets, while capturing the majority of bull market gains.
October 18, 2021
11am PT | 2pm ET
Unavailable
Sponsored by
Already Registered? Click here »
SUMMARY
Topics will include:
The risks investors face in today's equity and bond markets
PriceVol™, a more accurate measure of market volatility
A rules-based index strategy engineered to generate ASYMmetric returns
NOT accepted for one hour of CFP/CIMA CE credit for live and on-demand attendees
CFA Institute members are encouraged to self-document their continuing professional development activities in their online CE tracker.
SPEAKERS
Darren Schuringa, CFA
CEO
ASYMmetric ETFs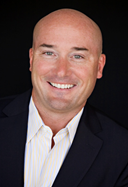 Tom Lydon
CEO
ETF Trends
Disclaimer
By registering, you are certifying that you are a financial professional and agree to share your data with VettaFi and opt-in to receiving occasional communications about projects and events. The contents of this form are subject to VettaFi's Privacy Policy. You can unsubscribe at any time.
Important Disclosures
ASYMshares ASYMmetric 500 ETF seeks to track the total return performance, before fees and expenses, of the ASYMmetric 500 Index.
There is no guarantee the protection sought by the fund will be achieved.
All investing involves risk, including possible loss of principal. The Fund's investments are designed to respond to volatility based on a proprietary model developed by the Index Provider which may not be able to accurately predict the future volatility of the S&P 500® Index.
Before investing, carefully consider the fund's investment objectives, risks, charges and expenses. This and other information is in the prospectus and a summary prospectus, copies of which may be obtained at www.asymshares.com. Read the prospectus carefully before investing.
Foreside Fund Services, LLC, distributor.[JS[1]