In this year's letter to Berkshire Hathaway shareholders, billionaire CEO Warren Buffett wrote that the mere thought of completing another big acquisition "is what causes my heart and Charlie's to beat faster."  This according to a recent Bloomberg article.
Since its last big deal—the 2016 purchase of Precision Castparts for $37 billion– the company has not been able to find another "elephant-sized" channel for its over $100 billion in cash.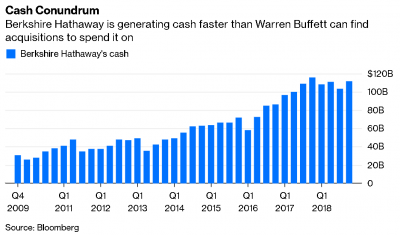 "Lately," the article says, "investor speculation has centered on airlines" –citing an earlier Bloomberg story and Buffett's increased holdings in the industry since 2016 (to the tune of $9 billion in total). "He looks for consistently profitable businesses with high returns on equity," the article explains, adding, "Buffett also prefers businesses with little to no debt and relatively cheap share prices."
The article also lists other companies that possess "hallmarks of a Buffett target:"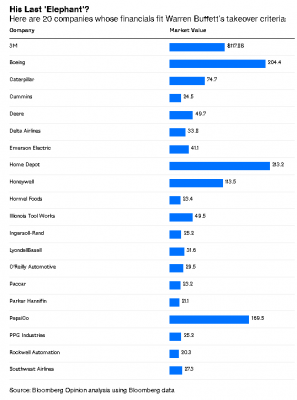 According to the article, "Buffett won't want to leave his successor—who already has such big shoes to fill—the added challenge of figuring out what to do with such an unproductive level of cash, so my guess is Berkshire will strike soon."
For more market trends, visit ETF Trends.