We have a lot to get into and we will start this note off with this week's big news, which was delivered by Apple. Here are the numbers as reported:
Q4 EPS: 2.91BN, beating Exp. $2.78
Revenue: $62.9BN, beating Exp. $61.44 billion
iPhone sales: 46.9 million, missing Exp. 48.4 million
iPad sales: 9.8 million, missing Exp. 10.5 million, and down from 10.3 million a year ago
Mac sales: 5.3 million, beating Exp. 4.9 million, and down from 5.4 million a year ago
iPhone ASP: $793, up from $618, smashing Exp. $729
Guidance for holiday quarter revenue: $89-$93billion, with the midline below Wall Street estimates of $92.74 billion (Zerohedge)
The following chart doesn't look very optimistic to us and it shouldn't to you either: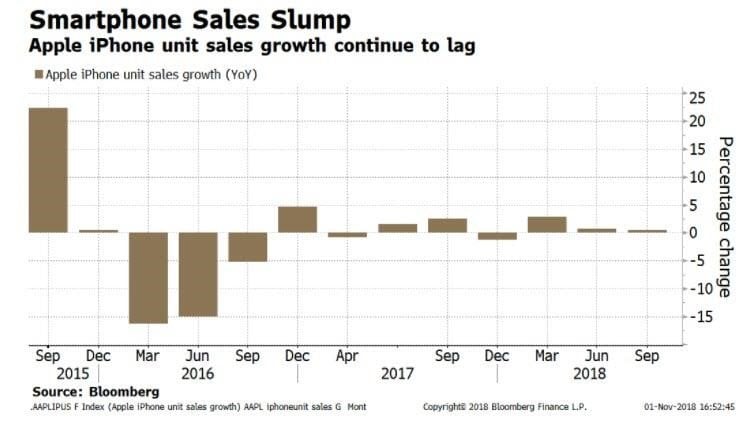 To add insult to injury Apple Inc. announced this, "it would stop providing unit sales numbers for iPhone, iPad and Mac." It doesn't take a genius to figure out why they are doing this, but we figure we bring this picture back out of the archives: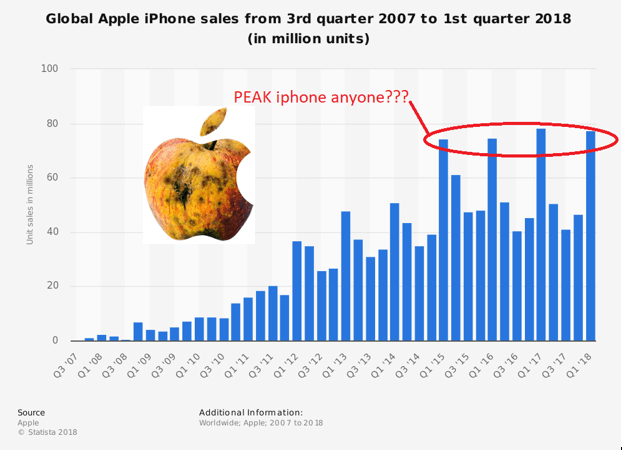 Apple has decided to try to raise prices in perpetuity in order to salvage margins, yet this late in the cycle, that strategy will be very difficult to complete. Just to be fair let's point out some good things. Apple used cash on hand to buyback stocks and fund dividends, instead of issuing more debt, which as we know returns more of the value of the company back to the shareholders. However, in doing such and considering the softer outlook, we don't think Apple can continue this given the constant decrease in their net cash stockpile which hit 2014 levels of $123Bn down some $40Bn from their peak. As for the overall equity chart of Apple Inc. we feel that logical support is well below down at the Vwap, some 42% off the high: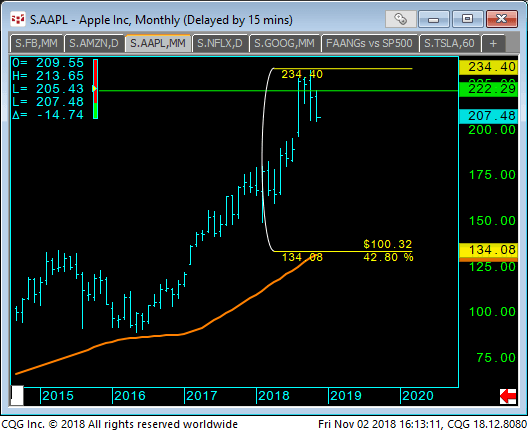 We know perma-bulls may not believe it can fall that far, but we point out this next chart, none other than Facebook which has given up similar ground: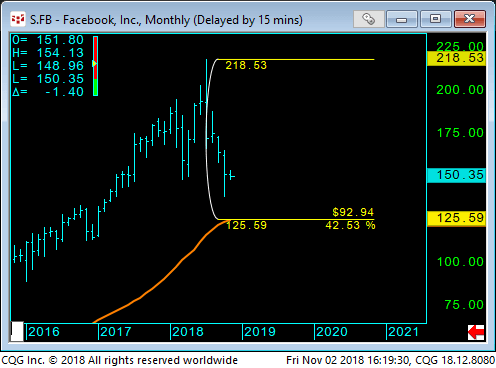 We also saw this chart this week and the WSJ put GE on its cover Wednesday as the company revealed that the feds have opened up a criminal accounting investigation and to add insult GE cut its dividend. Well if this chart doesn't scream breakup value, not sure what will. By the way who says you can't go back in time, does it seem like 2009?  But, this time around there isn't TARP and QE for GE to fall back on: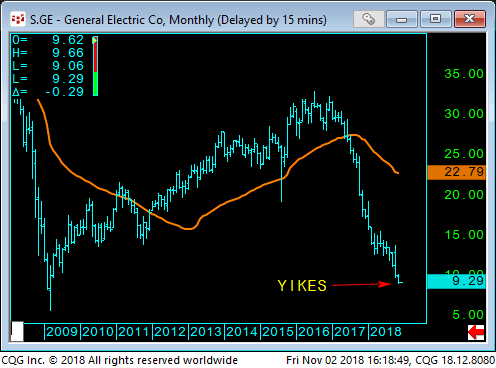 Speaking of Facebook, Statista had this as one of their charts of the week, which points out the obvious, the bang per buck per user is dismal outside of the US: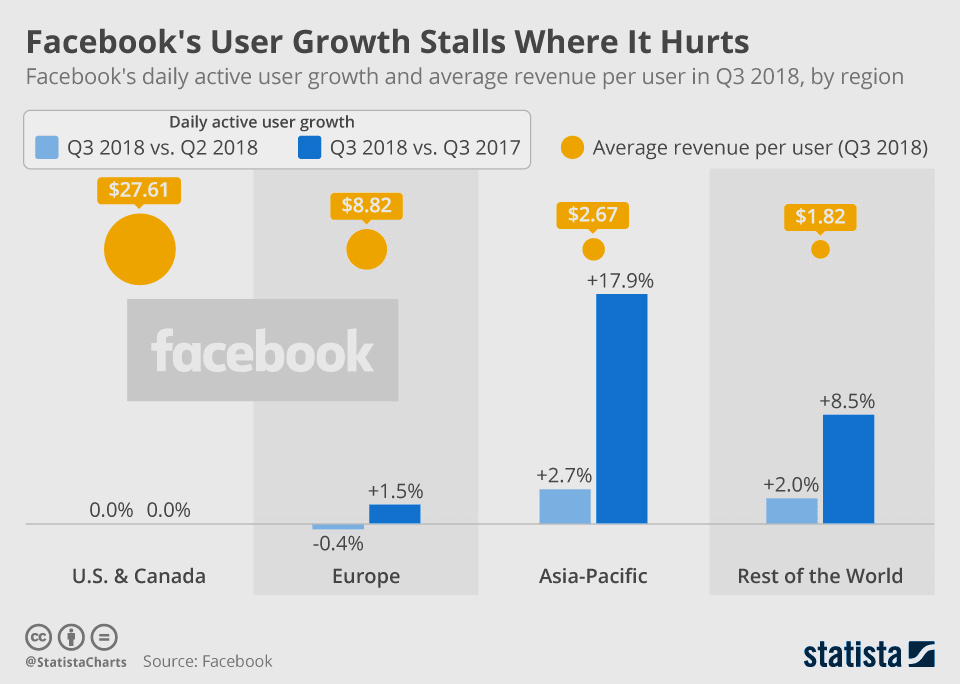 Hey what about our favorite Unicorn and its fearless leader, Tesla and Elon Musk posted great earnings a week ago. The big news was the 83k in total deliveries compared to 26k a year earlier. (WSJ) Investors love this stock and it seems $250 is the buy zone, anyway, we suspect $357 offers resistance and as usual we fail to see the upside here, especially given the fact that Porsche is well entrenched in electric technology and obviously better equipped to handle future growth, but that's just us, anyway here is the Tesla chart: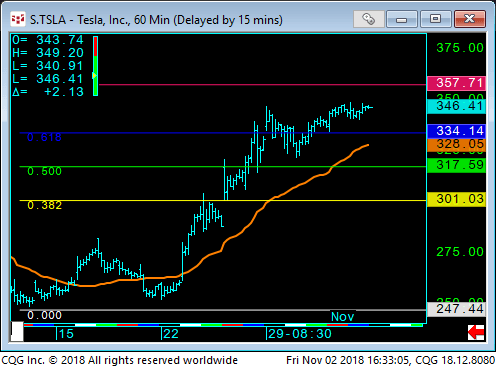 Subscribe to our free daily newsletters!
Please enter your email address to subscribe to ETF Trends' newsletters featuring latest news and educational events.