European pension funds and insurers have started divesting tobacco holdings as a push toward socially responsible investing has led to a downturn in performance. This according to an article in Bloomberg.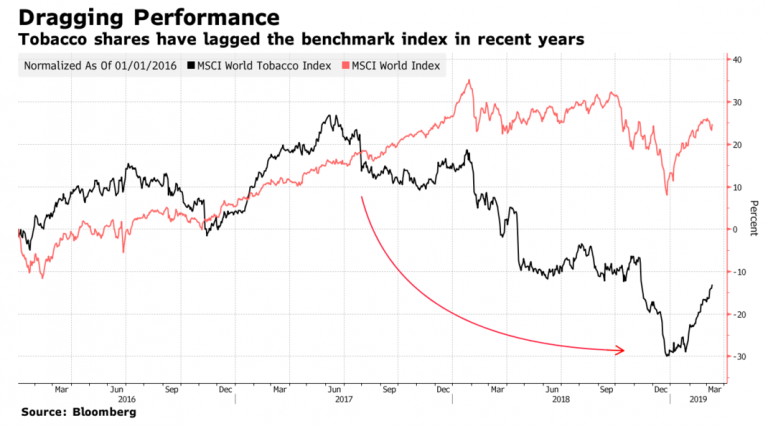 The article cites several examples of large European investors who have abandoned tobacco holdings, including French insurer AXA SA and UK company Aviva Plc. It also offers comments from Investec analyst Eddy Hargreaves: "Clearly, selling pressure from some investor classes who have decided that it is in appropriate to invest in tobacco for environmental, social and governance reasons will have been unhelpful for tobacco share prices, given the scale of some of the institutions concerned."
The situation is magnified, the article says, by the U.S. Food and Drug Administration's tougher stance toward the tobacco industry: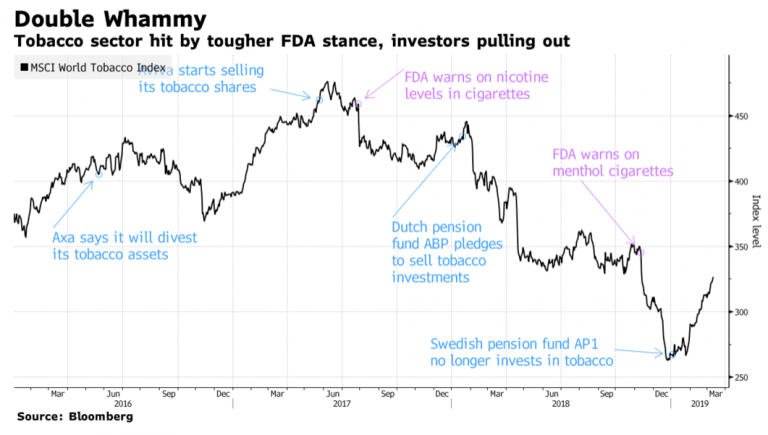 Hargreaves said, "We don't anticipate a sea-change back into more positive investor sentiment for tobacco in the nearer term."
For more market trends, visit ETF Trends.