A Morgan Stanley index that tracks correlation among regions and assets classes has reached its peak, which may point to an enduring flight-to-safety by investors. This according to a recent article in Bloomberg.
The index, which has reached its highest level since December 2016, reflects "a possible signal that the market's defensive positioning could prove more lasting," says Olivetree Financial executive director Tim Emmott.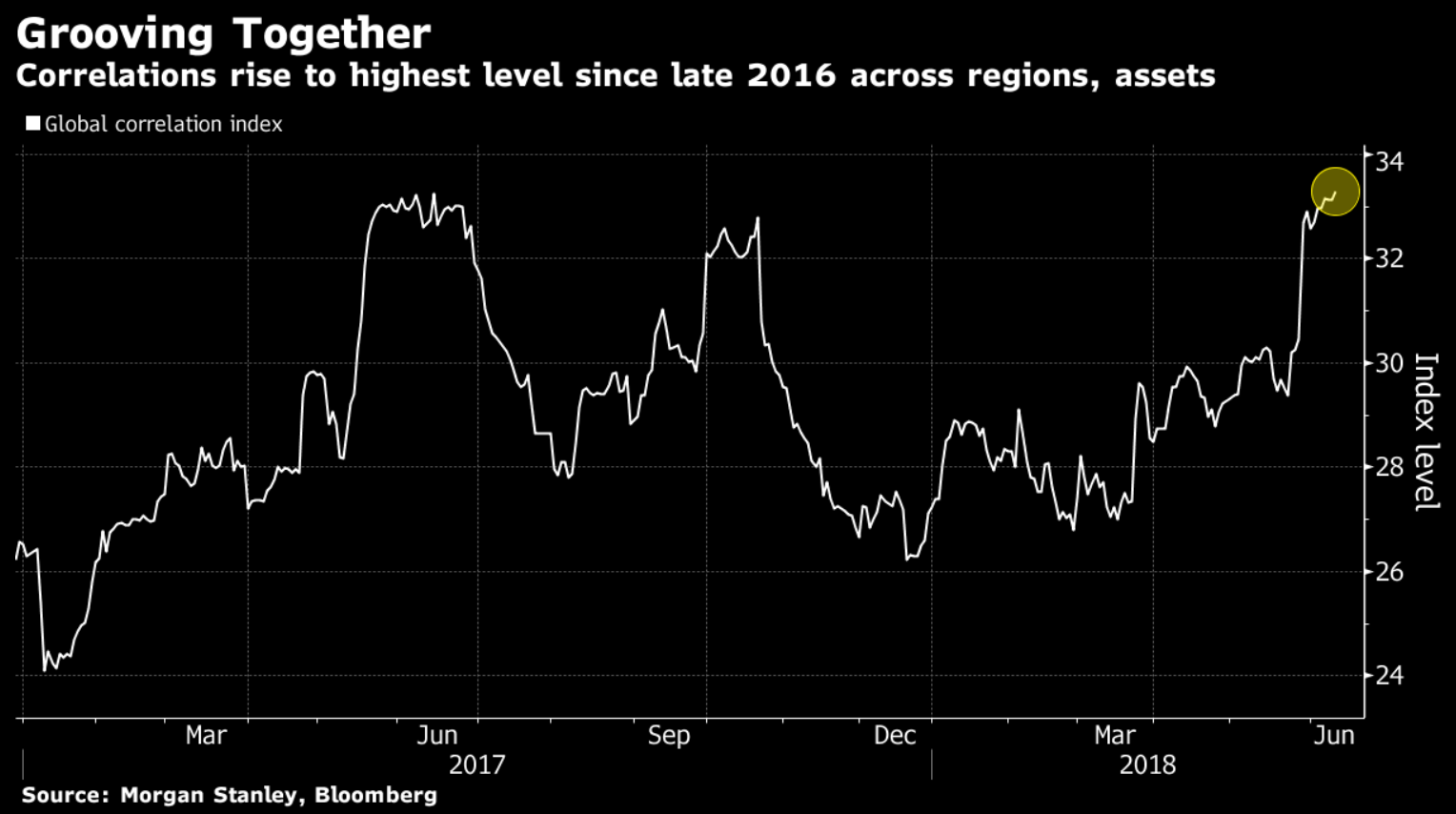 So far this year, the article says, flights to safety have been short-term in nature, but that may change as "anxiety creeps back into the market." In a recent note, Emmott argued, "The fact that this index is trending higher currently could well be the true signal for market players to realize that current multi-asset moves toward risk aversion may be more than short-term."
The move in correlation, says Emmott, could be the "canary in the coalmine for the medium-term trajectory of real systemic risk to markets."
For more investment solutions, visit the Advisor Solutions Channel.