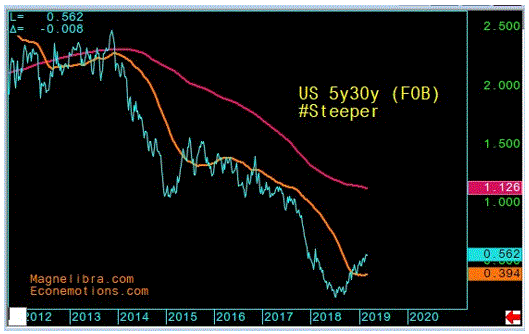 Gold was the talk of the town just a few weeks ago, but now it seems to have lost its lustre. We tend to look at Gold not by itself but rather vs its other metallic counterparts, like Copper. Copper has outperformed Gold since late January: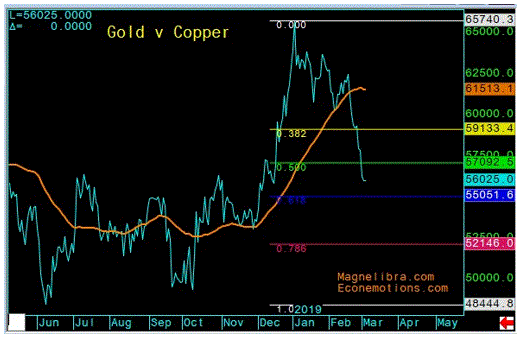 Quite often we like to look at the European DAX market for any indications of equity direction. It seems as if the 50p Vwap has put in enough support for the market to bounce: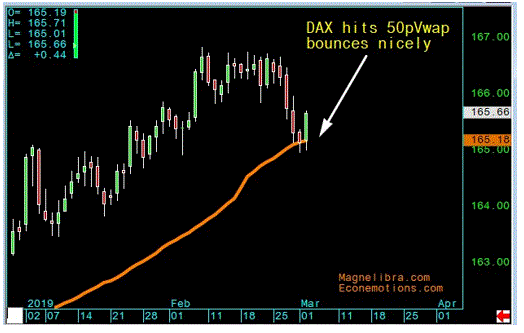 Moving on to the SP500 we can see the 2811 has been hit a multitude of times over the last 6 months and this recent bounce has seen a trade right up to it once again: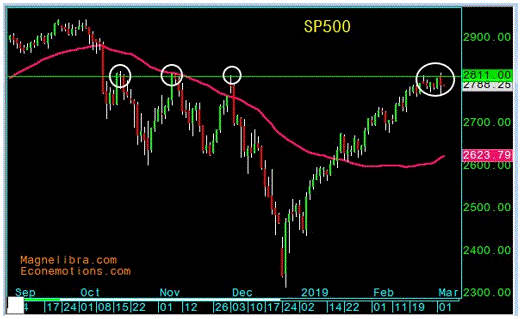 We took a peak at the Google's chart and we thought it was curious that this last new high is being met with diverging Stochastics, so will see how this signal pans out: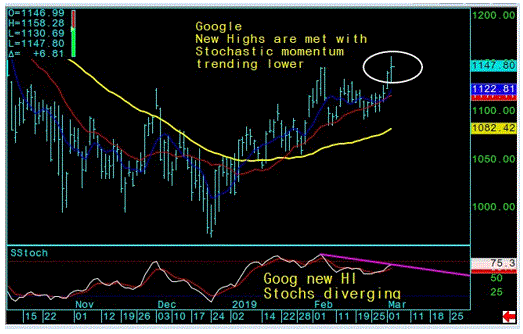 Finally we close with the performance sheet of the markets that we follow, Crude continues to be this year's top performer up over 24% while the VIX is the laggard down over 22%. You can reference the list at the end of this letter for more info.
Also we would like to mention that one of our close allies is moving up the Amazon best seller list with his book Q-Anon An Invitation to The Great Awakening. We turned most of our readers on to "Q" in 2018 but we have followed the movement ever since. The mainstream media likes to use "consipiracy theory" when it comes to this topic, yet we know who are trusted sources are and this movement is very real. So real that you will continue to hear more about it in the coming months, they go by the #WWG1WGA (Where We Go 1 We Go All) Anyhow, as our readers have come to know, we like to keep you up on the latest trends so you can be the highlight of your office or your cocktail parties. Thank you for reading, cheers.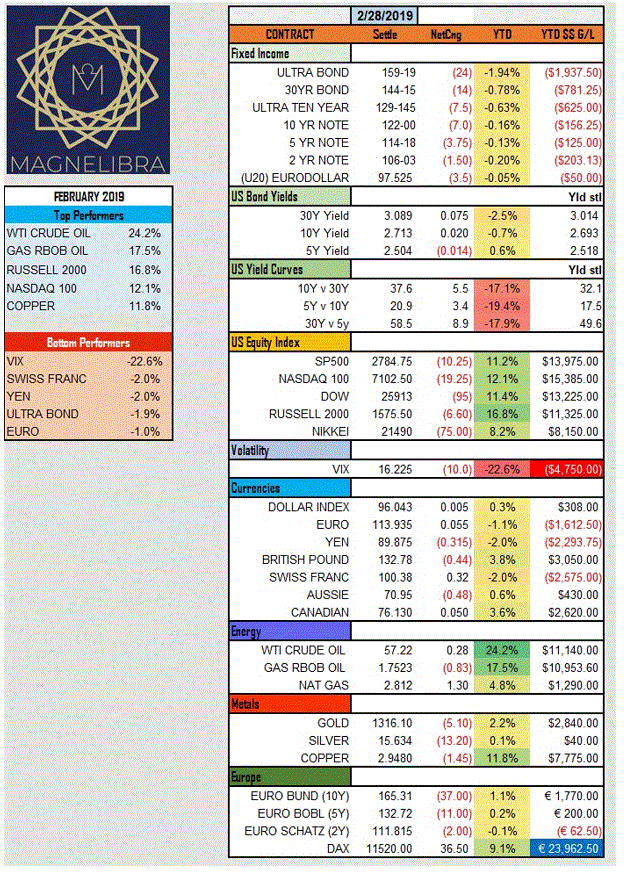 For more market trends, visit ETF Trends.