The worst president for economic growth?  President Obama.  The difference between economic growth prior to his first year in office and his first year in office was a massive -0.49 percent.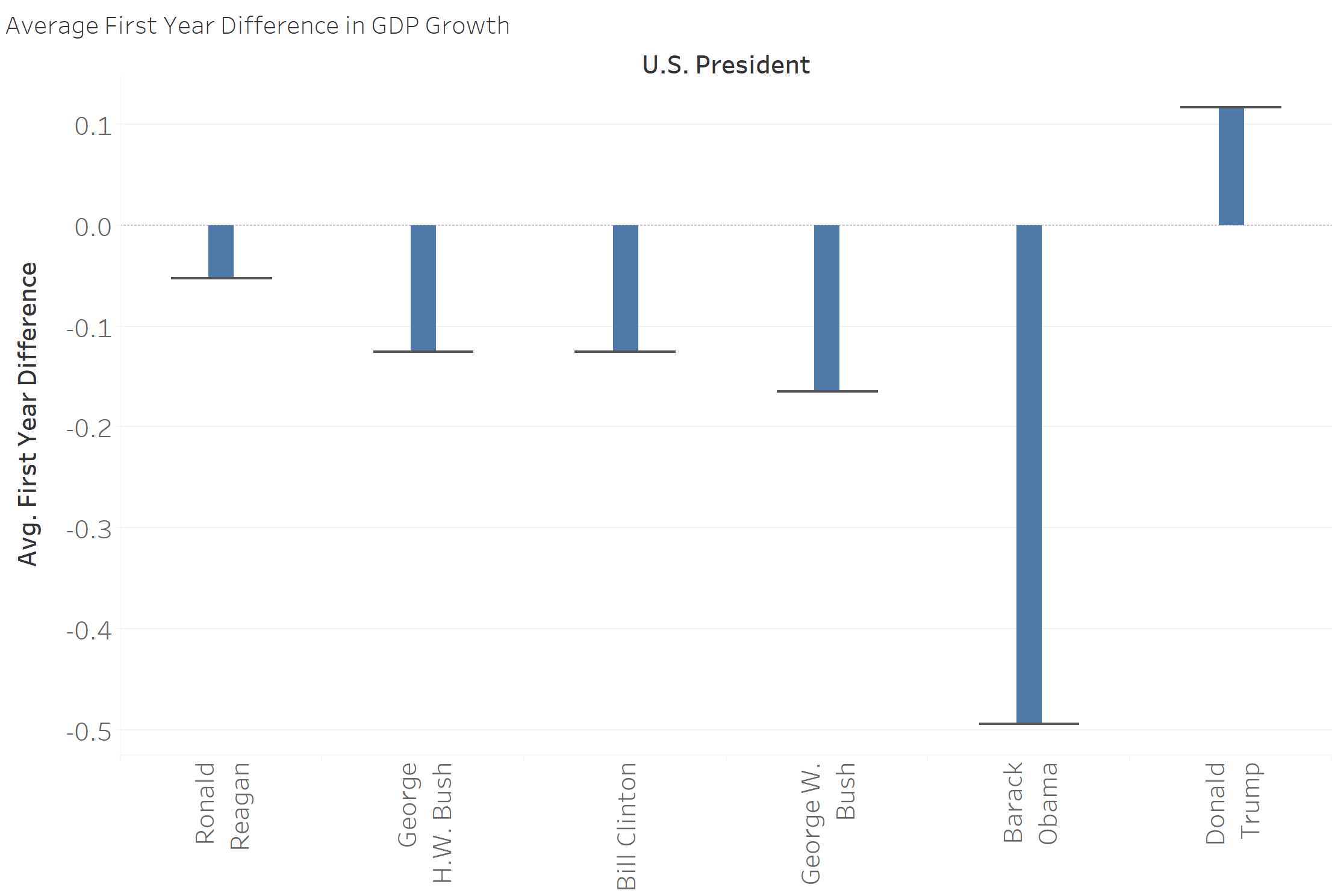 Perhaps Prior Year Growth Explains the Difference?
One criticism might be what the prior year's growth measure was.
Interestingly, the econometrics don't disprove the "Trump Effect".
The following is a random effects panel regression.  The predicted variable is the growth differential from the prior year for the first year of a president's administration.  The variables predicting the difference are the prior year's economic growth measure and indicators for who the president was or is.
Interestingly, after controlling for the prior year's growth, the results still stand.  For some reason, the Trump effect still stands.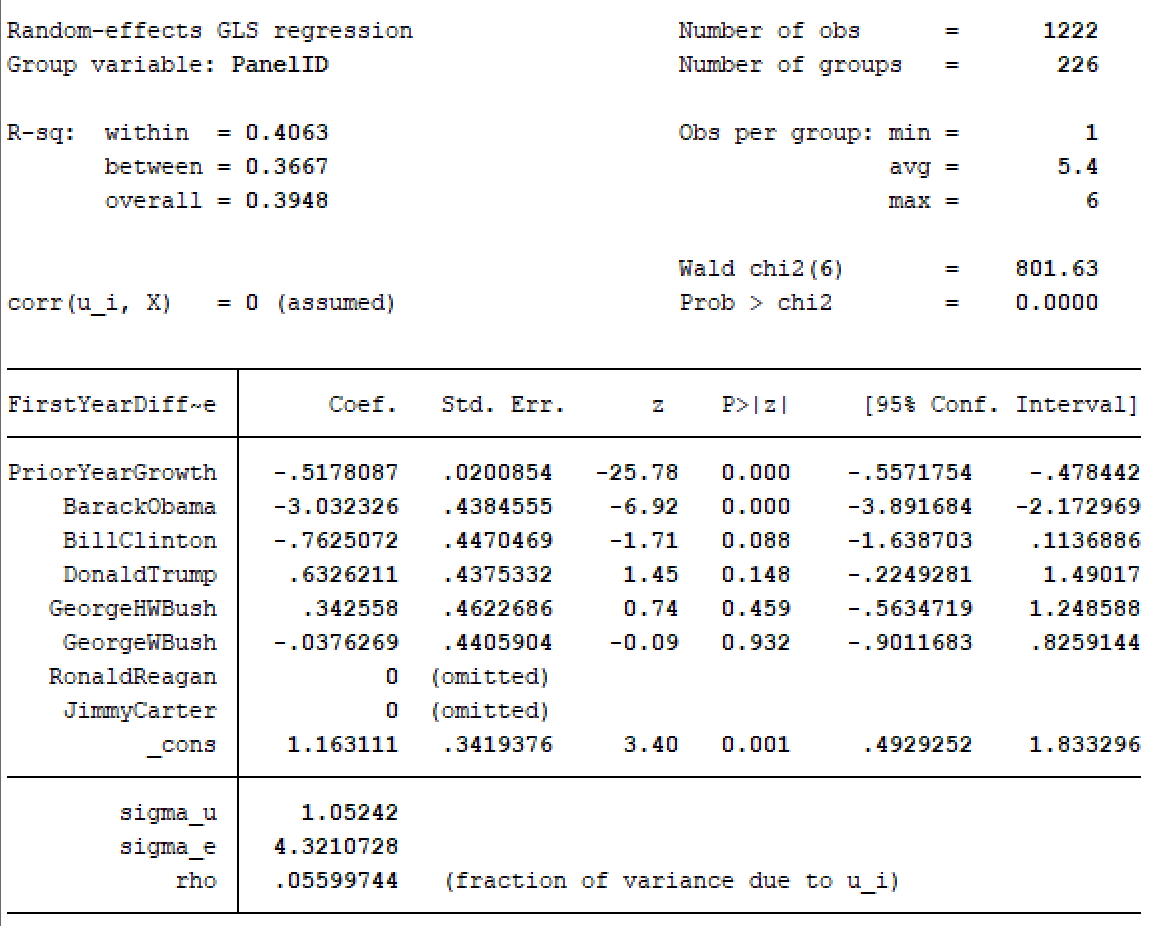 Conclusion
In looking at growth during the first year of a new presidential administration, President Trump comes out on top, by a large margin.  The "Trump Effect" holds even after controlling for countries' prior years' growth rates.  Interesting.
For more trends, visit the Portfolio Construction Channel