If a U.S. recession is in the offing, analysts from JPMorgan Chase say it's time to own Swiss francs, Singapore dollars, U.S. dollars or Japanese yen. This according to a recent Bloomberg article.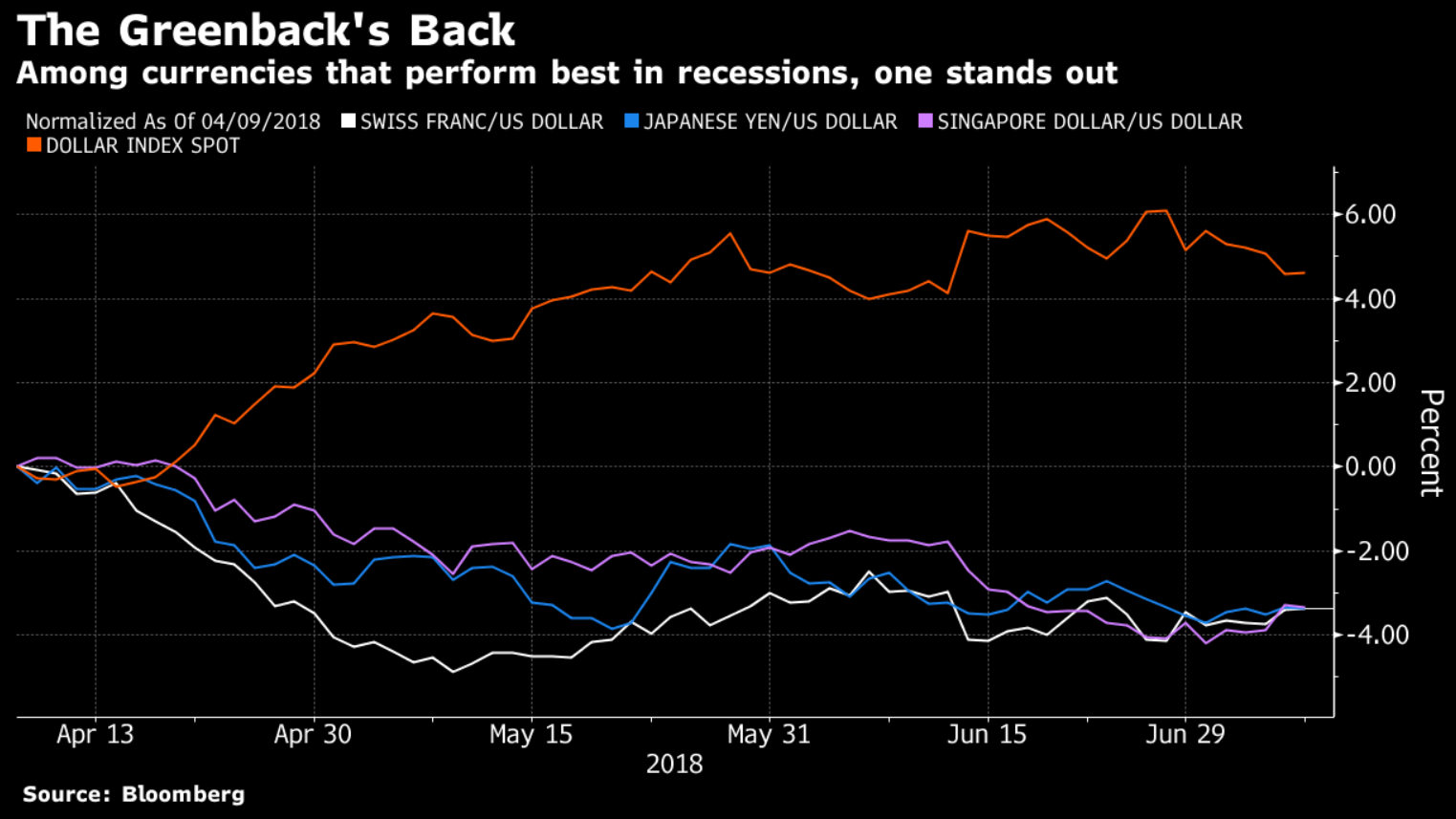 The analysts, who used currency performance data from the last five recessions, said, "Recessions are when creditors get to ask for their money back," adding, "Three of the top four currencies to own during a recession are those of countries that boast extremely strong external positions." This includes the U.S. dollar which has been outperforming in recent months as trade tensions have escalated. Since the greenback is the world's default currency, the article explains, "the rest of the world needs to buy back dollars when banks and companies deleverage during recessions."
According to the article, the analysts believe talk of a recession is "premature," but considers it a good idea to "review contingency plans amid the likelihood of a further escalation in trade tensions." They characterize emerging market currencies as a "clear stand-out" regarding vulnerability to slowdowns, the article says, "depreciating on average by 17 percent over a two-year period straddling the start of a recession."
Related: SEC Postpones Decision on Direxion Bitcoin ETF to September
For more investment solutions, please visit the Advisor Solutions Channel.