By Jacob Wolinsky
Bill Ackman's presentation slides on Starbucks (SBUX), titled, "Doppio."
Leading global specialty coffee retailer and iconic brand
29,000 stores with over $32 billion in systemwide sales

50% U.S., 50% International
53% Owned (U.S. 60%,China 100%, RoW 30%), 47% Licensed

Americas (primarily U.S.) = 67% of EBIT, Asia Pacific = 22%(1)
Market capitalization and enterprise valuation of ~$77bn(2)
Pershing Square owns 15.2 million shares at an average cost of $51 per share(3)
Long-Term Share Price Outperformance
Startbucks (SBUX) has generated an annualized TSR of 26% over the last ten years, twice the return of the S&P 500 over the same period.
Share Price Down Over the Last 3 Years
SBUX shares are down 6% over the last three years. Including dividends, shareholders have earned a 0% total return, despite EPS growth of ~50%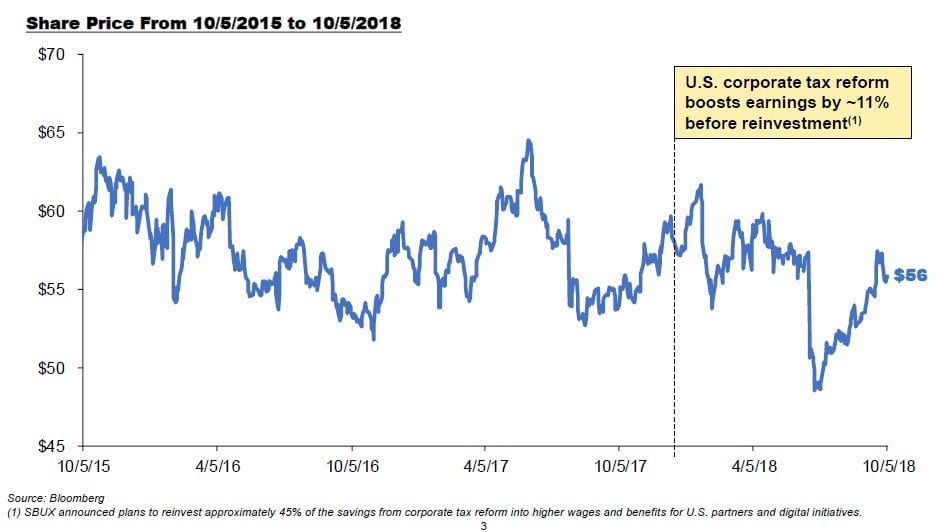 Current P/E at a Discount to Recent History
SBUX is trading at 22x consensus P/E today, a substantial discount to recent historical averages of ~26x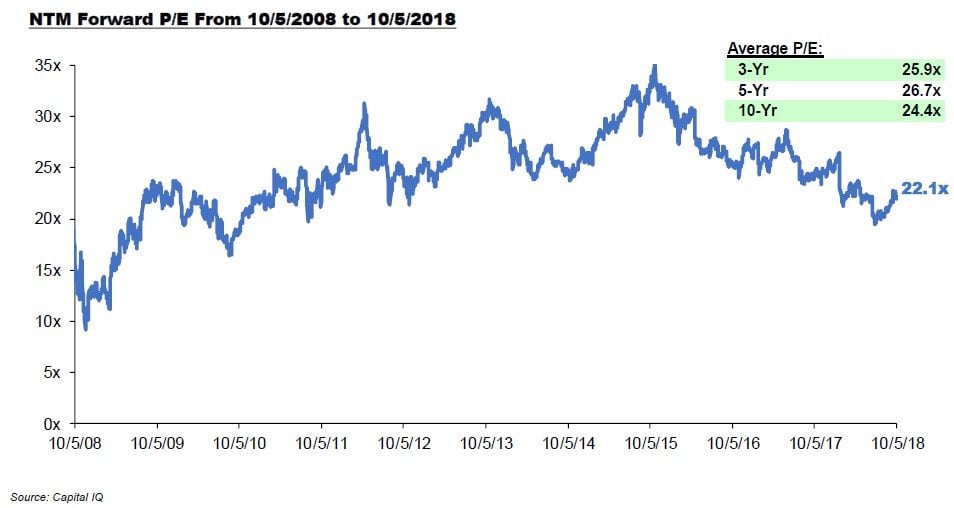 Investment Highlights
Category killer in away-from-home coffee with leading omnichannel presence
Quality and innovation advantage over low-cost coffee and traditional QSR players
Convenience, technological and cost advantage over high-end, boutique players
Premium coffee is a secularly growing and attractive category
Frequent consumption creates loyal customer base and trade-up potential
Aligned with health and wellness and sustainability trends
Attractive unit economics support owned business model in key markets
Frequency, price point and high gross margins support profitability
Build costs are lower than traditional restaurants due to the absence of kitchens
New units in the U.S. generate ~30% cash EBITDA margins and ~65% pretax ROIC; new unit economics in China are even higher
China will become an increasingly greater percentage of the total company over time
Long runway for unit growth in the high-single-digits
Robust international unit growth led by China as well as other underpenetrated countries
Incremental penetration opportunity in the S.
Track record of consistent growth in same-store sales and transactions
Long-term average same-store sales ("SSS") growth of 5% both in the U.S. and globally
SSS historically driven ~50% by transactions, ~30% by pricing, and ~20% by mix
Recent acquisitions and divestitures suggest strong focus on core business
Acquisition of East China JV and licensing of lower-performing or lower potential markets
Sale of CPG business to Nestle for $7.2bn and ongoing royalties
Closing of Teavana stores and divestiture of Tazo tea brand to Unilever
Share buybacks of ~$14bn over the next two years (~18% of market cap)
Best-in-Class Unit Economics
Continued store growth in Starbucks' largest owned markets is supported by industry-leading unit economics
Exceptional Returns on New Unit Capex
We estimate that every dollar Starbucks spends building a new store in the U.S. or China is worth $10 to $15 shortly after the store opens