By Lenore Elle Hawkins via Iris.xyz
We've got a whole lot of the second two going around these days and that is not good for growth. Life and investing requires dealing with uncertainty to be sure, but holy cow these days investors and businesses are facing a whole other level of who-the-hell-knows and that is a headwind to growth.
The bumbling battle over Brexit
China's earnings recession
Slowing in Europe
Yield curve inversions
Record levels of frustration with Capital Hill
The Cost of Corporate Uncertainty
The battle over the GDP pie
Beware Reversion to the Mean
Brexit
The United Kingdom, in or out? The mess that has become of Brexit is wholly unprecedented in modern history. As of March 29th, the day the UK was set to leave the EU, Brexit has never been more uncertain nor has the leadership of the UK in the coming months. This graphic pretty much sums it up.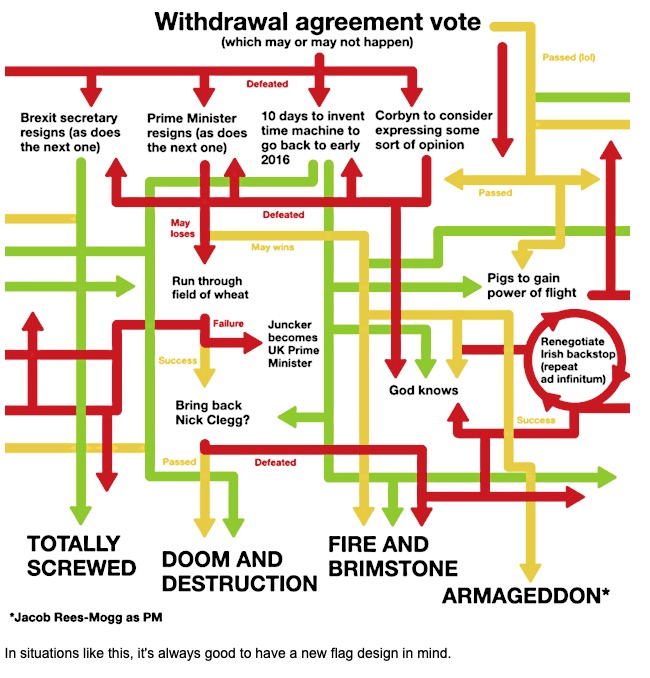 Many Brits are unhappy with the state of their nation's economy and are blaming those folks over in Brussels, as are many others in the western world – part of our Middle Class Squeeze investment theme.
Click here to read more on Iris.