In a January note, HSBC Holdings PLC analysts wrote that short-dated U.S. Treasuries proved the most resilient asset in times of market turmoil, as evidenced by a study involving 10 million simulations. This according to an article in Bloomberg.
The Japanese yen came in second, "while gold got the bronze medal," the note said.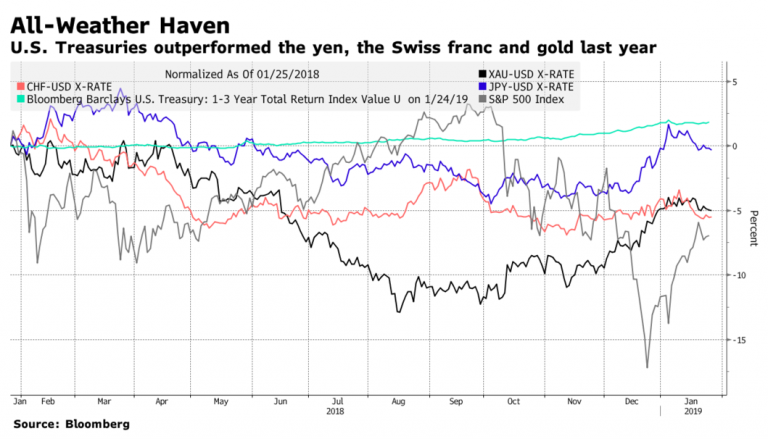 According to the bank report, recent bouts of market volatility have "tested longstanding assumptions about haven assets." But while the gradual increase in rates might appear to detract from the allure of shorter-term U.S. Treasuries, the HSBC report states that its analysis "shows the opposite: a more recent period suggests that it is short-end USTs that stand out as one of the best safe havens."
For more market trends, visit ETF Trends.