By Robert Ross via Iris.xyz
Think blue-chip dividend stocks are safe?
You better watch out. Buying iconic "tried-and-true" stocks might give you a false sense of security.
Take a look at Kraft Heinz KHC [NGS] – $32.25 0.17 (0.53%).
The iconic brand lost 30% of its value in one day: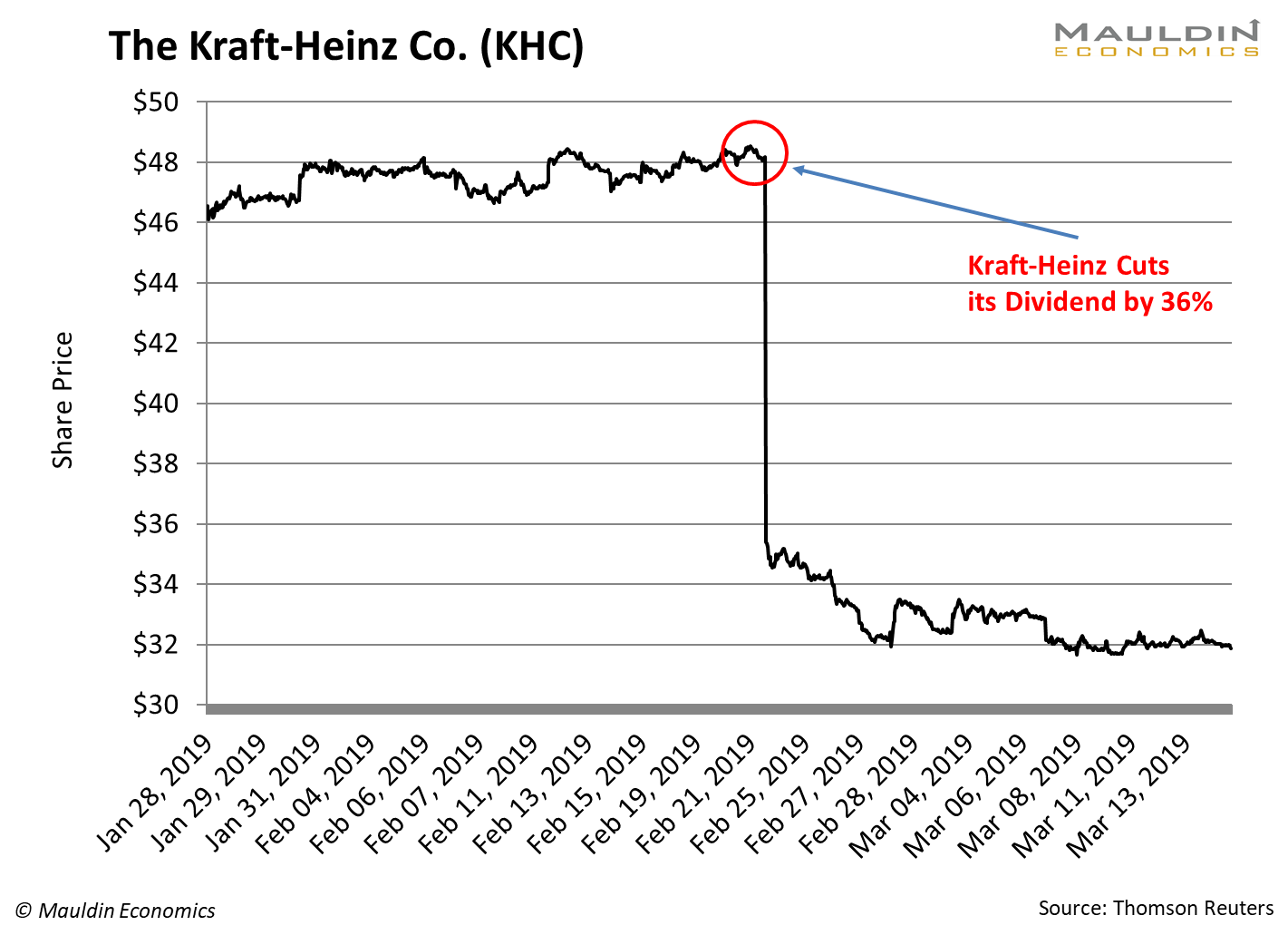 That's despite having one of the world's most recognizable brands, a seemingly stable business, and the backing of Warren Buffett.
Kraft Heinz had many issues, but the main reason the stock tanked was a dividend cut.
And that's a death sentence for any dividend stock.
Take a look at what happened to General Electric GE [NYE] – $10.10 0.14 (1.37%) when it surprised investors by slashing its dividend 50% in November 2017: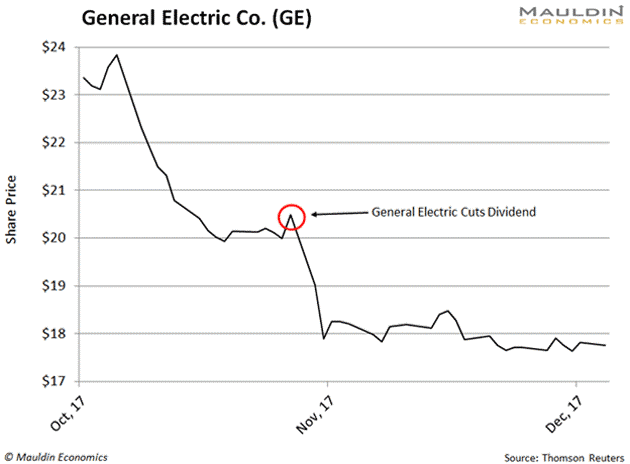 GE shares plunged over 10%.
One year and a second dividend cut later, shares have tanked 57%.
Click here to read more on Iris.