By Harry Dent via Iris.xyz
China's been playing hardball with the U.S. over trade talks.
There's good reason: they're gunning for the title of Top Global Economic Power, above the U.S. and other players.
They're embracing the short-term pain to win the long-term fight.
But…
They have growing problems, with slowing growth and exports, and we've heard much about this lately from Main Street. But those are only symptoms.
Deep down, they have a demographic problem, an overinvestment-in-infrastructure problem, and a real estate problem. Today, let's talk about that last one.
I recently talked about Japan's housing crisis. There, 8 million homes stand empty (that's 15% of their market)!
Well, compared to China, Japan's real estate problem is a minor crack in the foundation.
In China, 65 million homes stand empty!
That's 22% of all urban homes there.
And it's the worst in tiers 2 and 3. Check it out…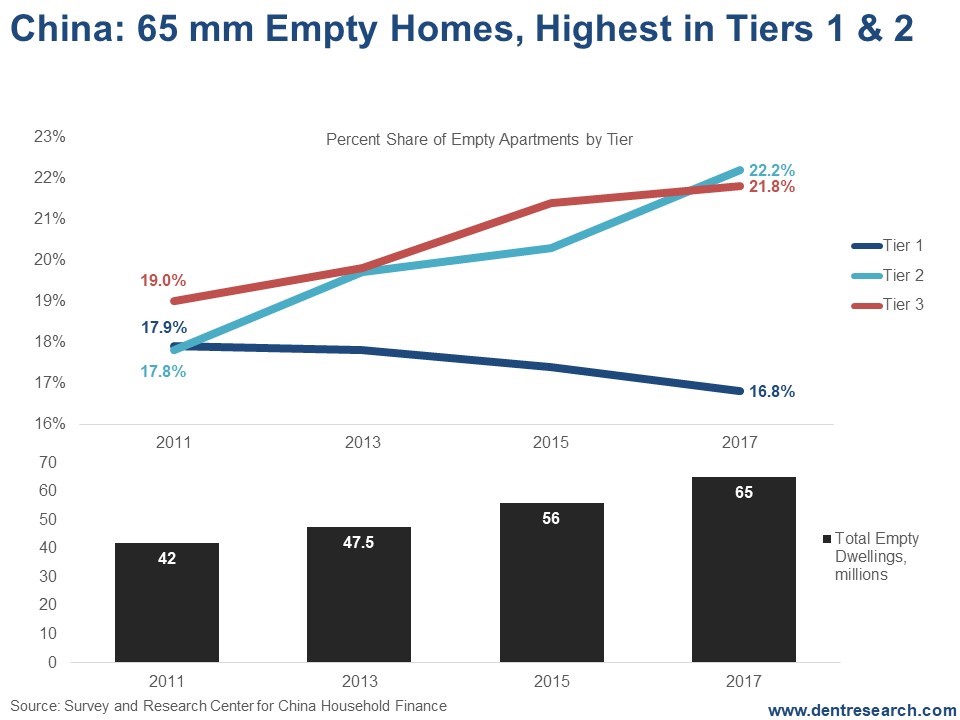 Click here to read more on Iris.