NCR, a tech company founded in 1884, who invented the electronic cash register and is the leading provider for point of sale systems for retail and hospitality businesses took the longest to reach IPO, waiting 112 years before going public in 1996.
The company who took the least time to reach IPO was Booking Holdings, the parent group who count Booking.com, Open Table and Kayak among their brands waited just two years since founding in 1997 to reach IPO in 1999 – 110 years less than NCR!
The most recent tech IPO, of tech companies included on the Fortune 500 list, was Activision Blizzard who went public in 2017, with Facebook following behind in 2012 to become the second most recent waiting just 8 years to go public since being founded by Mark Zuckerberg in 2004.
On average tech companies take 24 years to reach IPO according to RS Components findings, but with NCR taking 112 years to reach the IPO milestone it seems that some companies are happy to wait for over a century before going public. How long will it take your company to go public?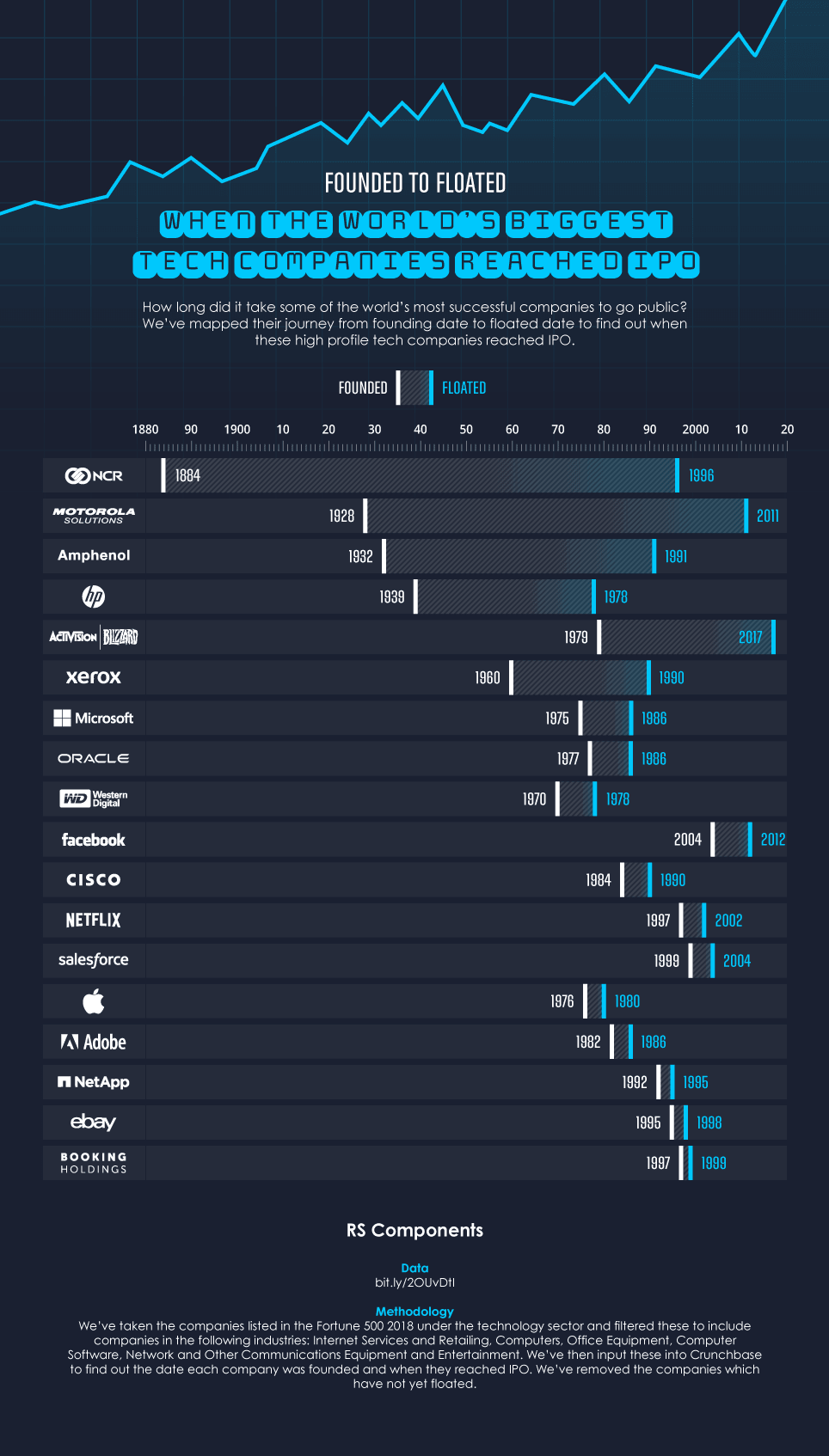 For more trends in fixed income, visit the Advisor Solutions Channel.