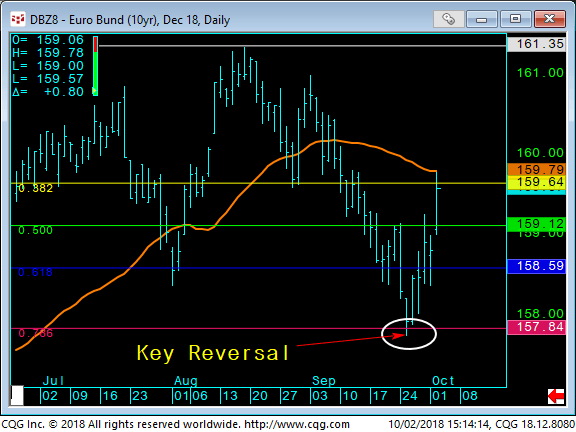 Let's talk about the coveted equity markets, we show the DAX first as we like to look to it to drive US direction as its been undoubtedly used as a long hedge vs it's U.S. counterparts and the down trend is obvious. The trend channel top is nearby and offers global equity markets some resistance to moving higher: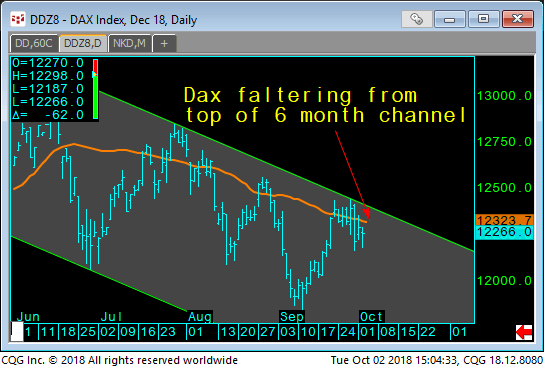 Speaking of another anti long market bias hedge for the high flying FAANGs is the Russel Index. Its been in beatdown mode lately as the small caps, once the driver of growth has been clearly faltering lately as it breaks a 4-month long trend line: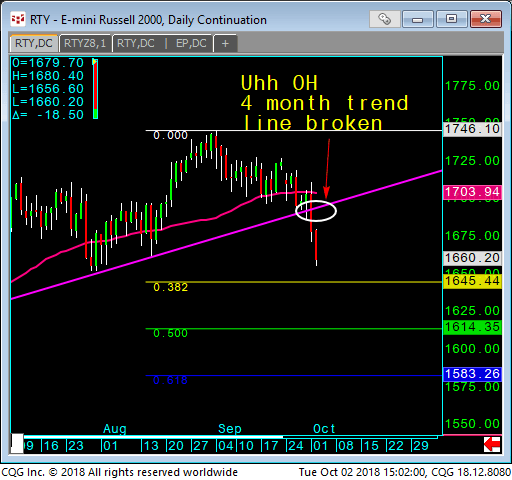 The Nasdaq the power house seems to have been humbled for now and will see if the highs hold and we rotate back down, below 7660 keeps downside open: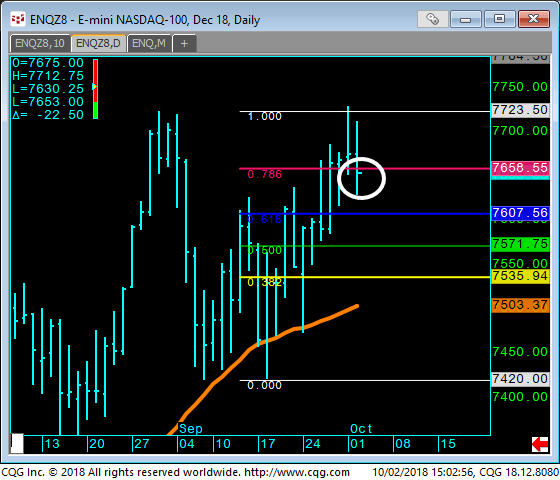 As far as the SP500 we have our diverging trend channels outlining our bias as 2940 and 2912 present our parameters for now: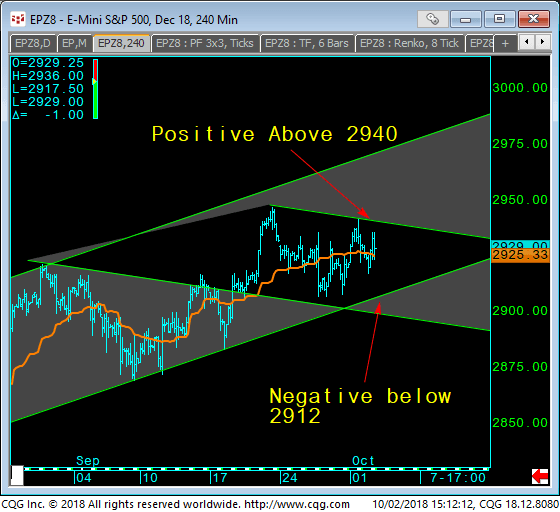 Ok that does it, we thank you for reading and we look forward to keeping you above the rest. We hope that our thoughts offer you some incentive to look inward at your own market viewpoints in order to expand your mind and processes toward better understanding the chaotic market places that so define our systems. Have a great week and we wish you all the best, cheers!
Late day chart addition, just an update on the breakout in the US 2s30 yields chart: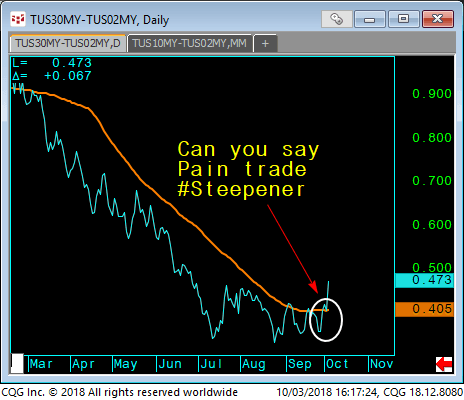 For more trends in fixed income, visit the Advisor Solutions Channel.