A Bloomberg article published prior to the release of this year's letter to Berkshire Hathaway shareholders notes that Warren Buffett "has provided himself with plenty of fodder—if only he'll use it to answer two nagging questions for investors:"
Does the company's recently "relatively new, and recently erratic, interest in technology investments" signal anything to its investors?
"If Buffett didn't find a "significant acquisition in December's market swoon, then when will he?"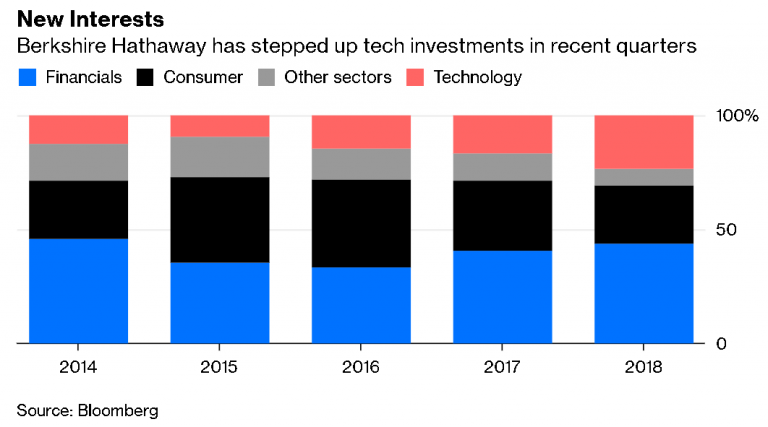 The article notes that Berkshire's "jumping in and out of software investments is something a Buffett follower would have never predicted just a couple of years ago," and suggests that some of the recent activity might be attributable to the increased responsibility given to deputies Todd Combs and Ted Weschler. It also suggests that Buffett should use this year's letter to "provide more transparency about the future of his company—especially when it comes to all its cash" (reportedly around $104 billion).
Sitting on such cash balances for too long, the article argues, will only make things tougher for Buffett's successors, (be it Greg Abel or Ajit Jain), since future acquisition attempts won't have the benefit of the Buffett name behind them. The article states, "Buffett hasn't done enough yet to ensure a smooth transition."
"Last year's Buffett letter was the shortest one in more than two decades," the article concludes, adding, "He can afford to go a little long-winded this time to shed some light on the changes afoot."
For more market trends, visit ETF Trends.