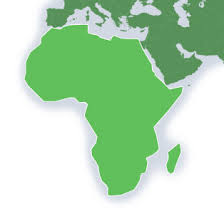 Of all the emerging market exchange traded funds (ETFs), the one region coming out ahead so far could come as a surprise to many: Africa. Why has the continent been outshining its BRIC and Asia counterparts?
In a comparison of regional indexes, going back 18 months, Africa has been doing better than most other regions, remarks Alan Young for Seeking Alpha.
The largest economy in Africa would be South Africa with a 77% total market cap of the MSCI EFM Africa index components. Egypt, Nigeria and Morocco make up 5%-10% each, and smaller investments include Kenya, Mauritius and Tunisia. Combined, these countries make up 10% of the world's emerging markets market cap.
Economists predict that 15 of the 20 fastest-growing countries for 2009 will be in Africa, reports Stefanie Eschanbacher for fundstrategy. According to the IMF, some African countries may become the "second generation of emerging markets" with macroeconomic performances on par with those of Asia countries' back in the 1980s.
Africa has the untapped potential for growth and could result in increased income per head with a new middle class. The political and social environment is becoming more stable, and there are institutional reforms that have set interest rates and sound monetary policies. Make no mistake, though: Africa is still a volatile continent and there are risks involved when looking to frontier markets for investment.
Even if commodities like oil are not the money-makers they use to be, soft commodities, such as tea, cocoa and agriculture products, are more stable. African countries are also adopting economic models that focus on their domestic markets.
There is currently no ETF that covers the MSCI Africa index. But an interested investor may look into other ways to include the region in an investment portfolio until one becomes available.
iShares MSCI South Africa Index (EZA): up 25.7% year-to-date. Biggest sectors: 27% materials (mining), 24% Financials, 16% Telecom.
Market Vectors Africa ETF (AFK): up 33.8% year-to-date; 27% in South Africa, 19% in Nigeria, 15% in Morocco, 13% in Egypt, and 26% "offshore" in other businesses.
SPDR S&P Middle East & Africa (GAF): up 23.1% year-to-date; South Africa is 59%, Israel is 26%, Morocco is 8%, Egypt is 5%. Largest sectors include:  Financials 27%, Materials 19% and Health Care 16%.
Max Chen contributed to this article.